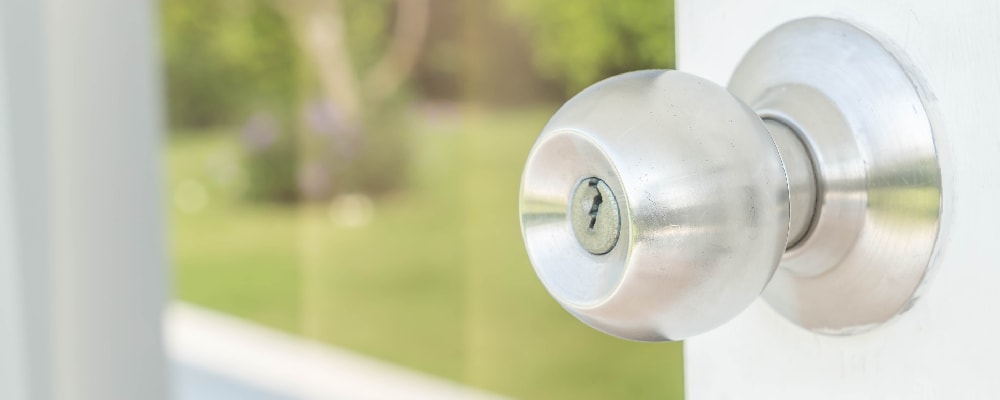 Locksmith in East York ON
At Unlock-A-Lock – Locksmith East York Ontario we are very proud of our 24/7 emergency, residential, commercial and automotive locksmith expertise. Our team offers fast and specialized service at unbeatable rates, coupled with high quality standards for all of our customers. Our technicians are well equipped and highly trained and conform with safety guidelines, giving you uncompromising safety and satisfaction. We are here to work with you when you need us, so contact anytime, 24 hour locksmith, 7 days a week for any locksmith issue in East York Ontario.
Emergency 24/7 Locksmith East York
Unlock-A-Lock specializes in commercial, residential and automotive locksmith emergencies, with highly trained and very well equipped technicians. We are expertly trained to meet all of your needs with specialized care and confidentiality. When you need a fast East York Emergency Locksmith, the employees at Unlock-A-Lock are ready everyday – 24/7! Emergencies occur and can often cause you stress, time, and money. Prevention is wanted, but not always possible, so when a locksmith issue strikes, contact our Unlock-A-Lock team as soon as possible to save you money and time. We offer unbeatable customer care with qualified and expert personnel for every call to help you with any type of emergency lockouts or lock changes, providing you with detailed estimates so you will not have to be concerned with hidden fees.
We offer the following Emergency Locksmith Services for East York and the surrounding areas:
Residential and Home Lockouts
Commercial Building Lockout Services
Car Lockouts
After Break-in Repair and Security Service
Glass and Glazing Repair
Inside Door Lockouts
Lock Changes and Key Replacement Services
And Much More
Commercial Locksmith East York Ontario
Our East York Commercial Locksmith experience reaches out to all businesses in East York and the Greater Toronto Area, providing technical support and experience for governmental, small and large buildings. We do offer valuable insight into the security needs necessary for your company and employees, as well preventative measures to better protect against future emergencies.Unlock-A-Lock offers comprehensive year-round packages to help you and your establishment when you most need it. Our East York Locksmith team offers 24-hour on-call support, including weekends and all holidays, as well as free appraisals for the workplace so you can be informed of the necessary security needs for your business without those extra charges.
Our East York Commercial Locksmith Services include:
Business Lock Installation and Repair Service
Deadbolt and Deadlatch Service
High Technology Security Systems
Rekeying Service
Lock Mechanisms (Push Handle and Push Bar) Services
Business Office Lock Service
(CCTV) Closed Circuit Television
Master Keys
Vault and Desk Lock Installation
Business Restricted Master Key Installation
Restricted Key Systems
Lock Upgrades Services
Safe and Vault Entries Services
Auto Locksmith East York Ontario
When you require a fast vehicle locksmith in East York, we are here for you everyday and everynight. We are expertly trained in all locksmith services for trucks, cars and fleet vehicles, as well as transponder keys and ignitions. All of our East York Locksmith technicians are very well equipped and highly trained to insure complete confidentiality and reliability at all times.We offer very flexible pricing packages, as well as unbeatable rates for transponder key repairs, lockouts and key duplication, so do not compromise your safety for a better rate; we refuse to be beaten!
Some of our East York Auto Locksmith Services include:
Vehicle Key Replacements
Roadside Assistance Due to a Vehicle Lockout
Ignition Service
Stuck Key Removal from Ignitions and Locks
Break-in Service for Locks
Transponder Key Reprogramming and Replacement Service
Laser Key Cutting
Home Locksmith East York
When you require a top Toronto residential locksmith, we are here for you anytime! A residence is not a home until it is safe, welcoming and protected. At Unlock-A-Lock, we will take pride in making sure your residence secure before or after a break-in. Our team of technicians will gladly help you in taking the required steps to prevent a break-in and insure that your home is secure and safe again if a break-in happens.
Unlock-A-Lock has 24/7 on-call services for any locksmith issue you face, giving you the help you need for your needs on-site, without worry. Not only does our team specialize in residential lockouts and break-in prevention and protection, we specialize in aesthetic upgrades for your household. Upgrades will add a balanced look to your environment, as well as increase your house value or rental-property value.
These East York Ontario Home Locksmith Services include, but are not limited to:
Interior and Exterior Door Lockouts
Keyless Entry and Keypad Installation Service
Accessory Upgrades
Rekeying and Master Key Service
Window and Cabinet Locks
Break-in Repair Services
Garage Door Lock Replacement or Repair Service
Lock Mechanisms Services
Door Accessories Installation (Peepholes, etc.)
Please feel free to call our team on any day for all your East York ON home or business locksmith needs and emergencies.
Unlock A Lock Locksmith in East York Ontario – 24/7 Services